Our specialty is climate control through cabinets. Each (natural) product has a specific preserve temperature and to ensure the storage of these products, we offer various climate cabinets. You can think of climate cabinets for wine, chocolate, cigars and cheese, but also climate cabinets for storage of medicines and research & development are in our catalog.
We have experience with gastronomy (Michelin star restaurants), restaurants, bars, catering, wine-traders, liquor stores, industry, government, Diplomatic and Consular Representations, universities, and of course consumers.
Hubrecht Duijker: Vinpressionist
Cuno van't Hoff, Charlotte van Zummeren: Wine journalist
Janna Rijpma-Meppelink: Vinologe, Wine consultant
Pieter Damen: Cuisinier
Hajenius: Part of the Scandinavian Tobacco Group
Radboud Universiteit Nijmegen: University – Researchcenter
Sébastien Riviere: France chocolatespecialist
Betty Koster: Fromagerie L'Amuse
Gall & Gall, Super, Expert: Retail
Renault: French multinational vehicle manufacturer
Bioclear: Laboratory
The International: Golfcourse
---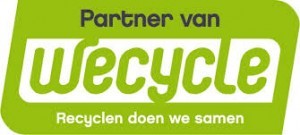 We are affiliated with Wecycle. Wecycle collects as many e-waste and cooperates with municipalities, recycling companies, shops, installers, petting zoos and consumers. Wecycle recylcles on behalf of producers and importers with a high environmental performance and report back to the government.
---
CoolVaria stands for:
Attractive prices
All prices mentioned include VAT
Reliability
Experience and excellent advice
Extensive guarantee period
Fast delivery times (also to countries outside the Benelux such as France, Germany, Italy and many others)
Can be supplied from stock
After-sales service: even after your purchase you benefit from our excellent service
Experience with gastronomy, the hospitality sector, business, government (ministries) and consumers
Accessories can be delivered immediately (we can also install them in advance)
Assembly by specialists